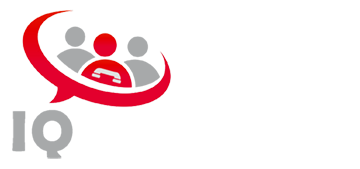 Double & Triple Lines Available!
View the short video below to see how it works!
DOUBLE & TRIPLE LINE DIALER FEATURE NOW AVAILABLE!
SEND UNLIMITED TEXTS AND EMAILS!
RUN YOUR CAMPAIGN THROUGH YOUR MOBILE DEVICE!
Basic Plan
$89/month for Double Line

$99/month for Triple Line

Unlimited calls to U.S. and Canada

Dial through the internet worldwide or your phone

Use your number as caller ID or use a virtual number

Warm call transfer

Pre-recorded voicemail

Optional call recording

Free CRM and list management

Skip tracing for missing phone or email addresses ($0.04) each

Customize your phone scripts with your data

Customize your status & dispositions (Sales Funnel)

Send customized email through your Gmail with one click

Customize your data fields for imports

Import up to 10 numbers & 5 email addresses per contact

Recycle your contacted campaigns

DNC list management

International dialing

Full live customer support M-F 9am-5pm (PST) 909-315-6195
$89/month for Double Line

$99/month for Triple Line

All features of Basic Plan included

List sharing between main and sub account

*Main account manages all features for sub account
Virtual Number
(Optional)
$1.00/month + 1st one is FREE!
Reporting & Miscellaneous
Integration with Third Party Apps
WHO ARE WE?
YOUR ONE-STOP SHOP FOR LOCATING, IMPROVING, SCRUBBING & POWER-DIALING LEADS
IQDial is a premium auto-dialing system that increases your productivity by letting you spend more time talking to leads and less time dialing. Manage your campaigns and lists to streamline workflow. Learn about your customers and identify prospects with our data appending services.
Efficient. Dial more contacts in less time.
Automated. Leave a pre-recorded message.
Connection. No delays or awkward silence.
Versatile. Web-based system lets you call from anywhere.
Price. One of the best prices you'll find - $49/month - includes unlimited minutes!
GET MORE LEADS FASTER WITH IQDIAL.
NO PHONE NEEDED! IT DIALS THROUGH THE INTERNET!
POWER THROUGH YOUR LIST!
Contact more leads in a shorter amount of time.
EASIER & FASTER CONNECTIONS!
Get connected 3 times faster.
SMART DIALER!
Status, disposition & filter your contacts.
Compile lists of businesses, clients, or leads without buying them for thousands of dollars!
Target your lists to specialties or geographic areas.
Append email addresses to each business or lead on your list, so you can follow up with them via email!
Your one-stop shop for locating, improving, scrubbing and power-dialing leads. Get more leads in no time.